Unit 5, Silveroaks Farm, Hawkhurst Lane, Waldron, Heathfield, E.Sussex, UK, TN21 0RS
Tel (0)1435- 813393, International +44 1435 813393
VAT Reg. No. GB 241 7291 72
TO PLACE YOUR ORDER PLEASE "EMAIL" ADVISING YOUR DELIVERY LOCATION
See the P-2 Page for original pedal specs
Please note that there is no battery in the Grey Blend series as the space is used for the Blend Circuit. I can confirm that the P-2 signal tone and level is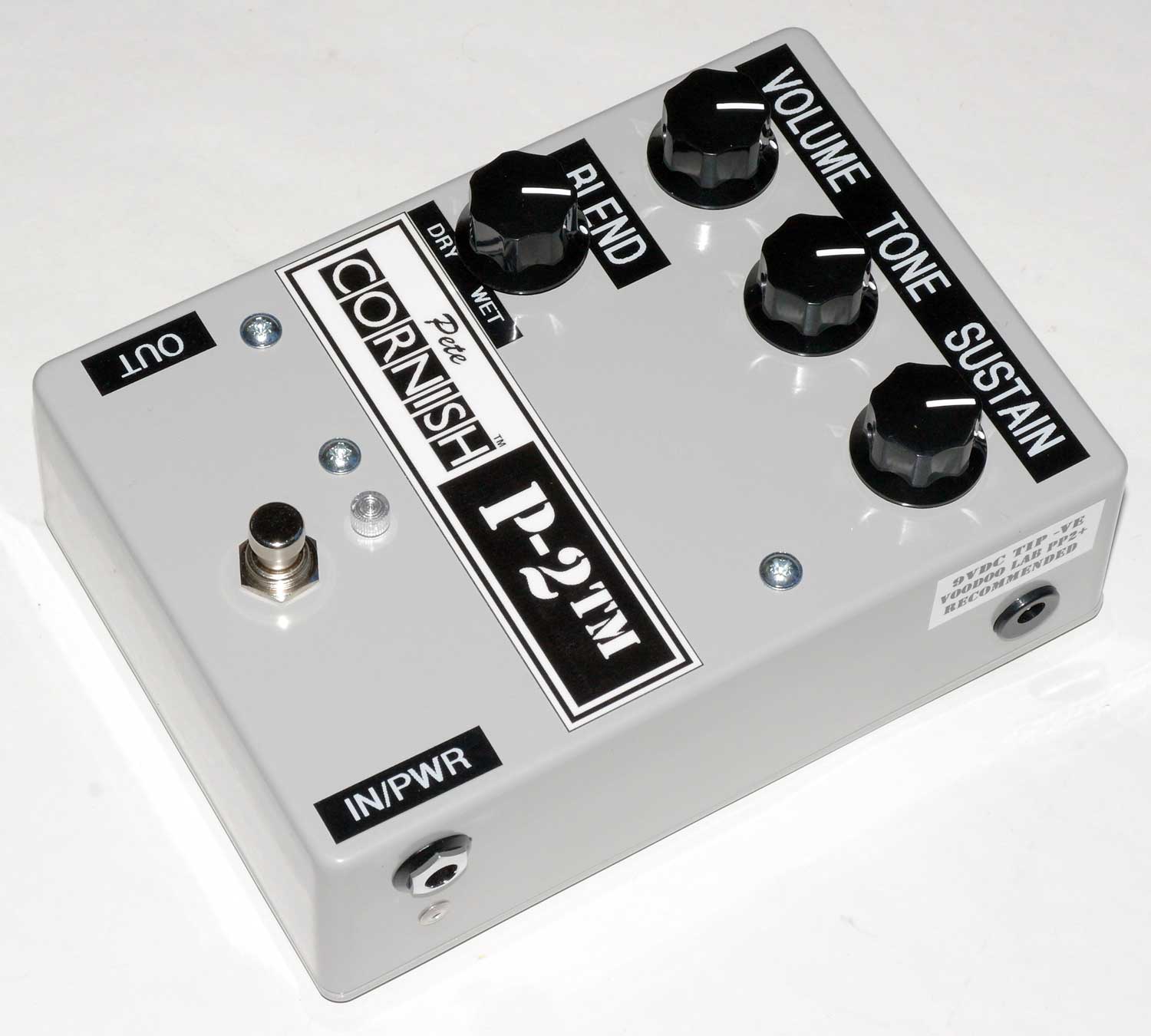 exactly the same as previous versions when the Blend Control is set fully clockwise. I have not altered the P-2 sound, just added a Blend function to the output. Set up is straightforward : turn Blend fully clockwise; engage P-2 and set Sustain, Tone to taste: adjust Volume to match bypassed signal level - switch back and forth to check that the P-2 volume is identical to the Bypass level. Blend control at 12 o'clock will now mix equal amounts of P-2 and Bypassed signal (labelled WET and DRY) and varying amounts of wet/dry can be dialed in using the Blend control.
Dimensions: 171 X 121 X 55 mm
WARRANTY DETAILS:
This unit has been built using the finest available components and constructed to the highest standards but should any fault occur during the twelve months from date of purchase please return it post paid to the above address where under guarantee repairs of any original manufacturing fault will be carried out (normal wear, misuse, unauthorized modifications or accidental damage excepted).
The warranty will be voided if the guarantee labels are damaged or removed. This warranty does not apply to customer's own equipment, which has been connected to this unit.
This warranty is not transferable.
©Pete Cornish™ Partnership 2016